Fave is No. 1 on the Newly Launched Next Rated Leaderboard
No. 1 song in Nigeria, millions of streams, performances across Africa – Fave is truly Afrobeats' favorite new artiste.
The Next Rated Leaderboard is a new initiative of TurnTable Charts that aims to highlight the best performing new artistes based on their total activity across streaming, radio, and TV. These are artists that would be eligible for the prestigious Next Rated Award and the classification of their performance provides an information audience can use to make an educated guess.
Fave had just announced a show in Uganda on Twitter just before we got on the call, I was also informed by her management that she was due for another interview in less than an hour. Shortly after the call, she would announce another milestone of surpassing 1 million views on YouTube for her new single "Mr. Man" off her debut EP, Riddim 5. In the first quarter of 2022, she has had sold-out shows in Tanzania, headlined a show at the famous Oduduwa Hall of Obafemi Awolowo University while maintaining an active admission at the institution, just before releasing a chart-topping EP.
An EP that that churned out debut entries on UK and US official Afrobeats Charts and graced billboards within and outside Nigeria. Fave holds the distinctive achievement of being the first artiste to record a No. 1 single with their debut project. For an artist whose first professional release was barely 25 months ago, Fave's immediate success doesn't happen often.
Such level of success will not only surprise fans but it might also catch some artists unaware. However, Fave was ready for fame even though she didn't know when it will come knocking. "I wouldn't say that it surprised me but I would say it was unexpected" Fave says about her fairytale rise to fame. "I didn't know when it was going to happen. I didn't know which song it was going to be. I didn't know that when I put out the freestyle that people will be listening in." It's the possibility of a dream coming through that makes life special. And with Fave, what started as a simple post on Twitter became a deal with Empawa, a collaboration with Olamide Baddo, and millions of streams.
Like several artists, the first display of Fave's talent came in a closely monitored church environment. "I started with gospel music then I started to explore other areas of life." Fave shares about her musical journey. "I really couldn't do music at home because my parents weren't open to it. It was in the university that I got the chance to meet a student who was a music producer, Faya Soundz and it was him who gave me my first opportunity to be an artist." Today, Fave's name often pops up on the list of the new generation of Afrobeats stars that are set to exceed the current global success of Afrobeats. The level of success she has recorded in the early days of her career should be impressive enough to inspire the support of a reluctant parent. Likewise, Faya Soundz would be comforted in the great beyond with knowledge that he discovered a star.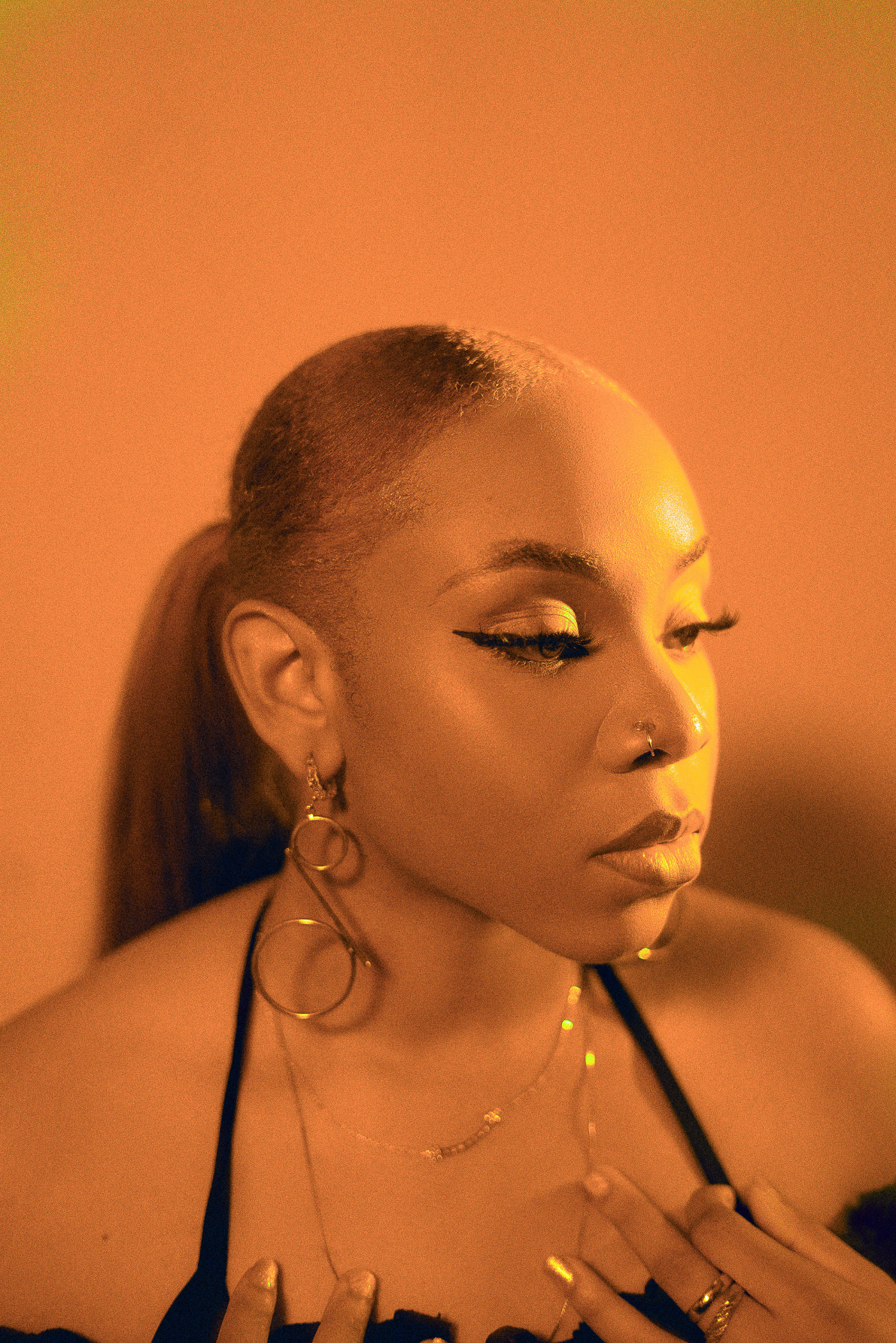 Social media has been a very effective tool for a lot of artistes in terms of discovery, exposure, and launch into the mainstream. With Fave, social media handed her first sign of success and she never looked back. "I think it was March 2020, my school was closed due to covid-19. It was boredom that led me to the internet were I found a link Jimmi Abduls shared to some of his beats." Fave says as she tells the story of how her freestyle went viral on Twitter. "I posted a freestyle video and Twitter users took the video places. It was that freestyle that became "NBU (Nobody But U)" and that's the point my career took off," she continues.
Before her huge break with "Baby Riddim" and "Beautifully," Fave and her team went on a break for several months. To many at the time, they felt it was counter-productive to take the foot off the pedal. Many saw it as a missed opportunity by Fave and her team to capitalize on the popularity she had garnered with her freestyle videos and the moderate success of "N.B.U". However, Fave and her team had other ideas.
"That one year felt like it was a break to others but when you look back at everything, it made us sit tight and just channel our energy into figuring out how all these would play out." Fave's manager, explains the 12 month hiatus. During that period, Fave worked on the Confluence Project with Alte star BOJ and she didn't disappoint.
After taking a year to find her sound and develop her music, Fave satisfied the yearnings of listeners with "Beautifully."
"The first release after that was Beautifully, and it was far better than what we did with NBU. We followed Beautifully up with Baby Riddim and we all know what happened with that too." Fave's manager boasts about the success of both single.
After recording impressive success with Beautifully, Fave and her managers Folu and Soft created TUMBLAR Music. "Tumblar Music was created or started last year. At the time of the freestyle video, there was no such thing as Tumblar Music. I didn't have a record label at the time, it was just my manager and me when I made the freestyle video. We did all that building process, trying to create our structure in form of a team.
It was not until "Baby Riddim" that the entire nation took notice of Fave, and as faith would have it, it was one of those hit songs that got popularity off video-sharing apps like Tik Tok and IG Reels. Viral clips of thousands of people singing the lyrics of the song were hard to miss during the ember months of 2021. When I asked her what her reactions were when she knew had a smash hit song on her hands, she gave a little smile.
"Honestly, I don't know what my first reaction was because I think it was a gradual process. There was no ball that fell from heaven that said Oh people know you now or You don blow oh, it was kind of a gradual process, it started from me seeing the song climbing on the chart, that was really crazy because at the time I was always just monitoring the chart. I don't remember who told me that Baby Riddim was on the Top 100 and right from that day, I started checking for the following the movement, if there were days when it would drop, I would be like oh my God and before you know it, it's going back up again."
And later on, I discovered it was beyond Nigeria when I saw it on other charts, you're seeing the song in other countries, so that was kind of like a big thing, and, it was everywhere on Tiktok on Instagram and it was kind of a phrase that people were talking about "My baby bad, My baby good", so it was kind of gradual – that's the best way to put it.
Later on, I started going to shows and for the first time, people would actually sing along and even know who I was before I get to the stage, all these things happened at different times and so my reactions could've been numerous, I could've screamed, I could've just felt some sort of satisfaction or happiness, erm I don't know, plenty reactions dey to be honest."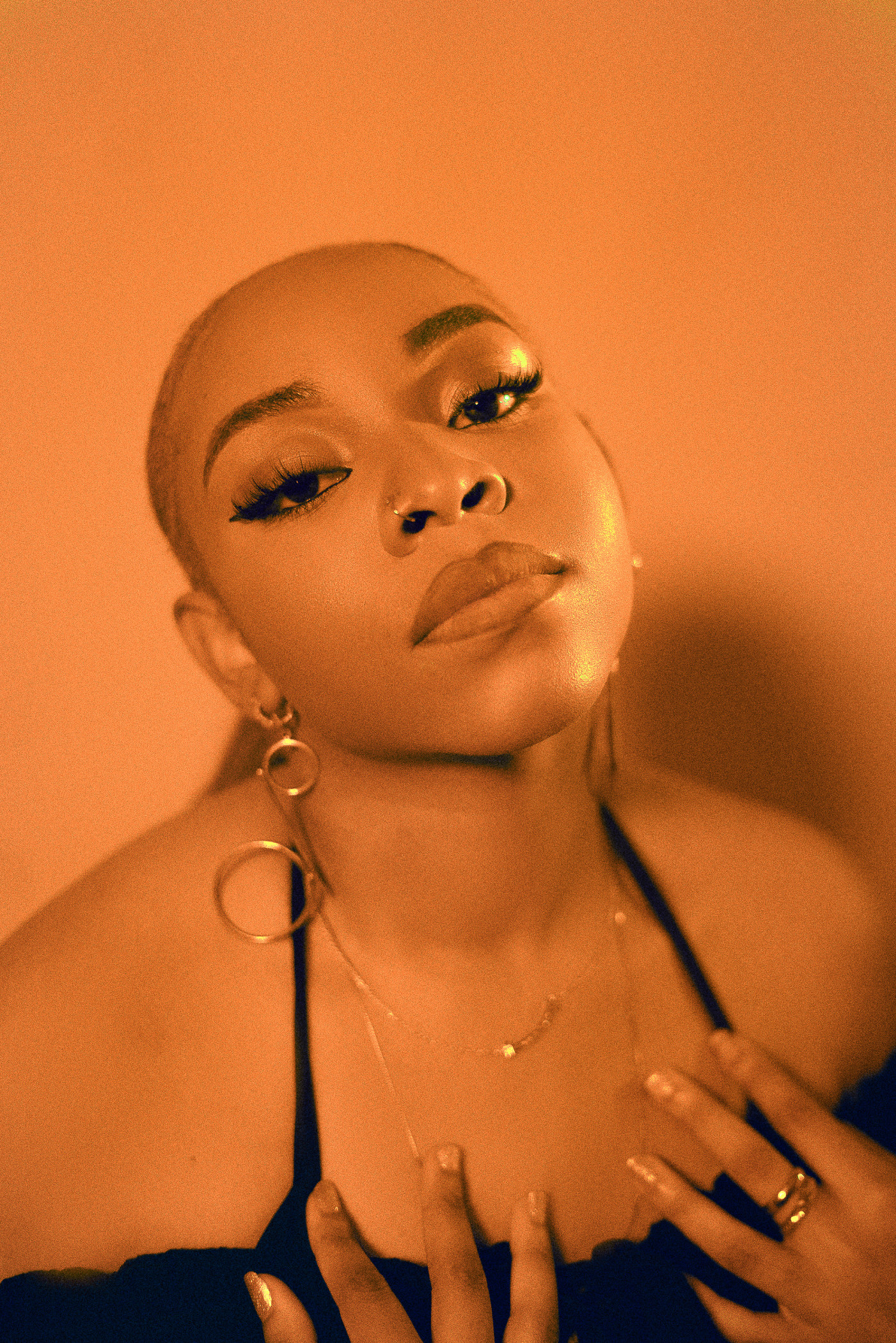 The rise of Fave has coincided with the streaming age of Nigerian music – she has had a No. 1 song before her debut album – there are more label services and music distributors than ever and she has had to work with some of the biggest. It is popular opinion that talents alone might be insufficient to break you out in an age where there are more releases than ever. On working with EMPIRE and emPawa for "Beautifully" and Riddim 5 respectively, she recognizes their impact on her career trajectory. "You need someone to invest in you or you need some sort of investment to push your craft because you're in an industry that moves that way."
There is a long list of Next Rated winners who have gone on to reach the greatest heights of African music, chief among them Davido and Wizkid, two of the biggest artistes in the history of this country. Other artistes like Wande Coal, Asa, Patoranking, Rema, Omah Lay, Reekado Banks, and Omwawumi have gone on to attain a glowing career after picking up the prestigious award – and Fave, speaking in the third person, would be honored to be in the same list as these Afrobeats greats.
"It feels great to be leading in the first quarter, it would be an honor to be acknowledged in such a manner. It is hard to know what the eventual verdict would be but just the thought to feel like you're somebody that your name should be in this category, that you're noticed and that you're doing well, it's an encouragement and it brings excitement to see what the future holds. Ultimately, it means my music is being heard and that is the most important thing."
Fave's music has traveled farther than she has, even her songs that haven't gotten huge reception in Nigeria are a mainstay on the charts of several other African countries.
"It feels great and it makes me feel loved, yes I think love is the word I would use because I feel like they listen to my music, they understand it, they connect with my music and they love it. It's like I got my exact wish for people to have that kind of connection with my music. Yeah, the feeling is more than what could be described, sometimes, they don't understand the lyrics, some of them probably don't understand the English Language but they are really singing along to your song and they are still connecting to it that same way a Nigerian that understands would, so it's not something that I can talk on, it's just awesome, it makes me feel some type of way, you know? It gets me up that people want to hear more of what I want to give, so why would I let them down? It's just an amazing feeling, it's one of the best feelings in the world."
Fave has amazingly started 2022, she ranks as the 16th best performing artiste so far in 2022, she has released a debut EP that will age like fine wine and she has taken to more live performances of her music. When I asked her if she had new music coming out for the rest of the year, she gave an unexpected reply that shows she is more than just a singer;
"I don't know really, the thing is all about time, energy, place and vibes and flow. Whatever happens, happens. Not a project is coming from me. No one should be expecting a project from me – that I can guarantee. I'm looking forward to collaborations here and there. Collaborations in every manner, not just artists or music but in Movies, in Fashion and stuffs like that."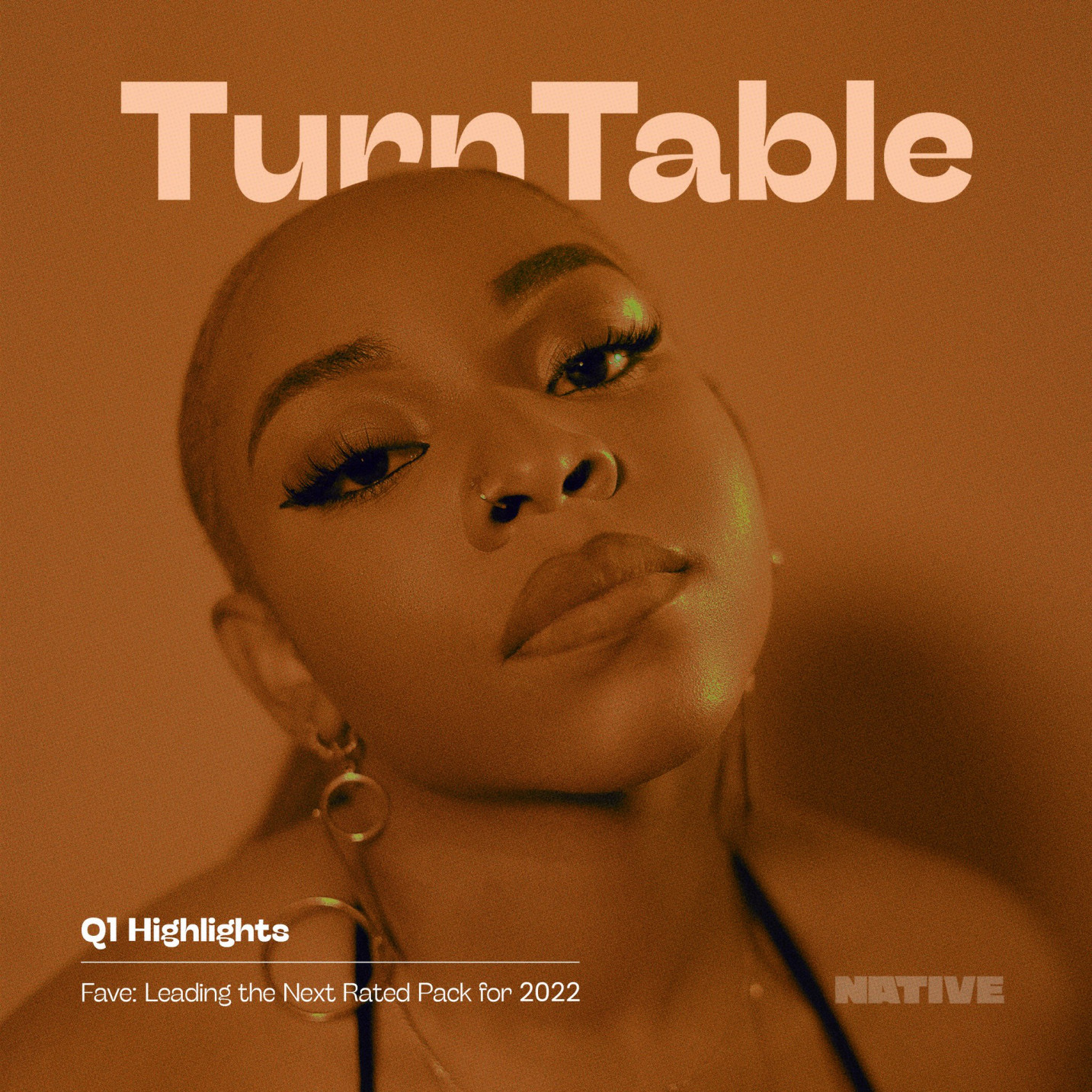 This interview is an excerpt of the 2022 Q1 Report of Nigerian Music compiled and published by TurnTable Charts and The NATIVE.