Kizz Daniel is Afrobeats' King of Songs
There are only a handful of artists in Nigeria and Africa who can be considered to be as richly talented, artistically original, and effortlessly stylish as Kizz Daniel. Since he emerged as a fresh-faced young man eight years ago with the career-defining smash hit "Woju," Kizz Daniel has gone on to become one of Nigeria's most unique, reliable, and versatile acts.
Since he emerged as a mainstream artist, Kizz Daniel, or VADO D'GREAT as he stylishly calls himself has delivered consistently across different evolutions of Nigerian contemporary sounds. His ability to capture his audience with his effortless singing which is interspersed with ear-catching lyrics and dynamic melody makes him one of the best Afrobeat acts of his generation. When it comes to singing in a manner that stuns an audience while also effortlessly broaching on diverse subjects that ranges from the salacious to street relatable lyrics down to the psychedelic, Kizz Daniel is second to none. With numerous hits under his belt, an impressive versatility, and an unrivaled singing ability, Kizz Daniel has a claim to be Afrobeats' King of Songs.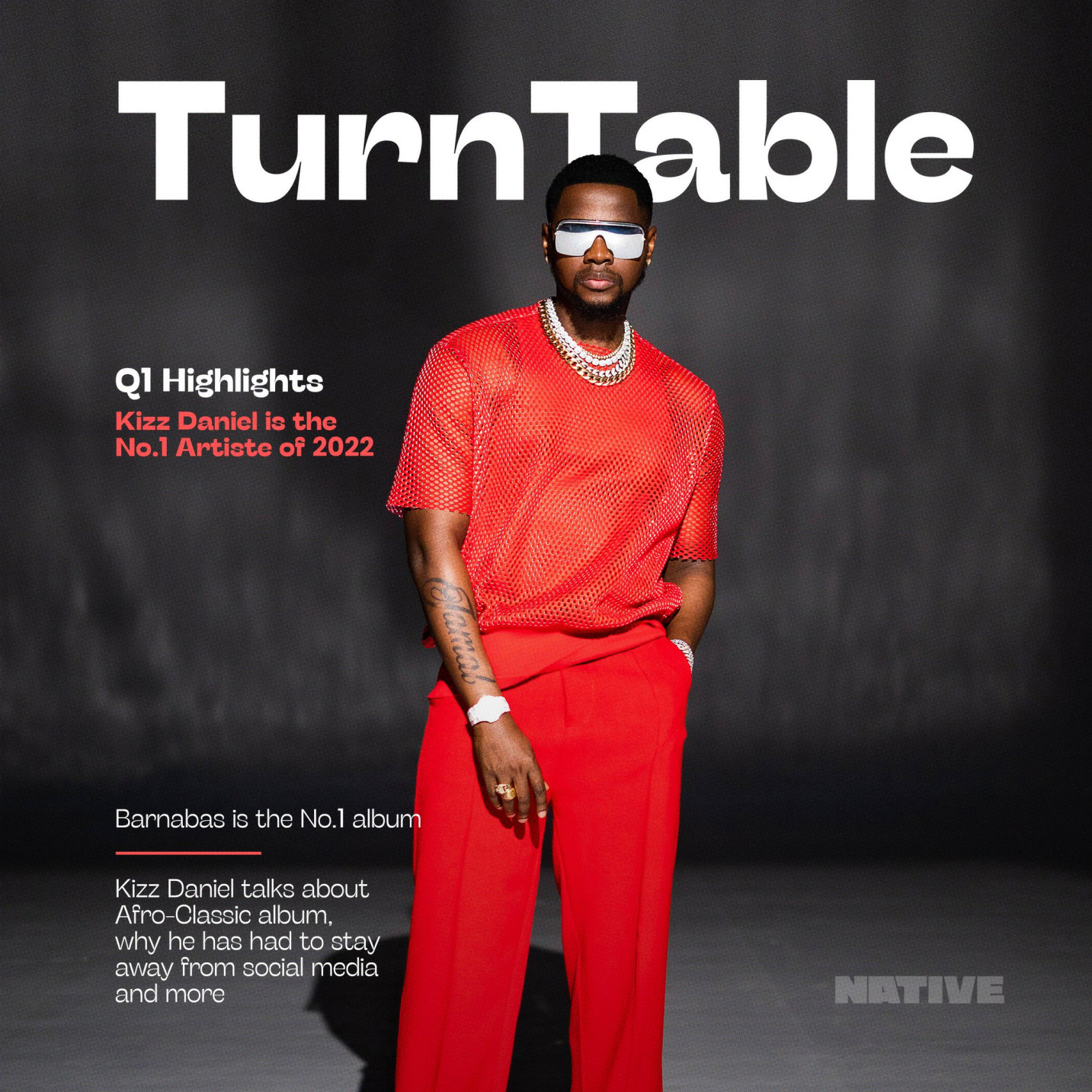 Unlike other top acts in the Nigerian music industry, Kizz Daniel doesn't have a dedicated fan base that has taken a name for themselves and made it their business to promote his art, instead he is loved by all who love good music. He doesn't bother much with social media visibility. He doesn't concern himself with correcting whatever impression the public may have of him. And he also doesn't employ an elaborate marketing strategy before and after releasing his materials; in contrast, his PR (at least what is visible to casual listeners) is a demand for Kizz Daniel to employ the same antics as his peers in order to get his music "everywhere." Kizz Daniel relies mainly on his distinctive personality and the purity and quality of his art. A combination that has rocketed him to the top of the game and won him the admiration and respect of fans and colleagues.
In November 2021, Kizz Daniel released his fourth body of work, an EP he tagged BARNABAS. The seven-track EP was completely unannounced and came as a surprise to fans. However, when considered, the nature of the EP's unceremonious release was quintessentially Kizz Daniel. In BARNABAS, Kizz Daniel exercised his masterful ability to traverse different realms of Afrobeats to deliver sonically flamboyant music.
What followed the EP's release was a warm reception and wide success. All songs on the EP debuted on TurnTable Top 50. All seven tracks spent 5 consecutive weeks on TurnTable streaming charts. "LIE" (released before the EP) spent seven weeks at the summit of TurnTable Top 50 as the number one song in Nigeria. And "Pour Me Water" also reached the top of Nigeria's biggest music chart after becoming a viral social media hit. BARNABAS was a display that class is indeed permanent and with it, Kizz Daniel made a late and successful claim for the best project of 2021.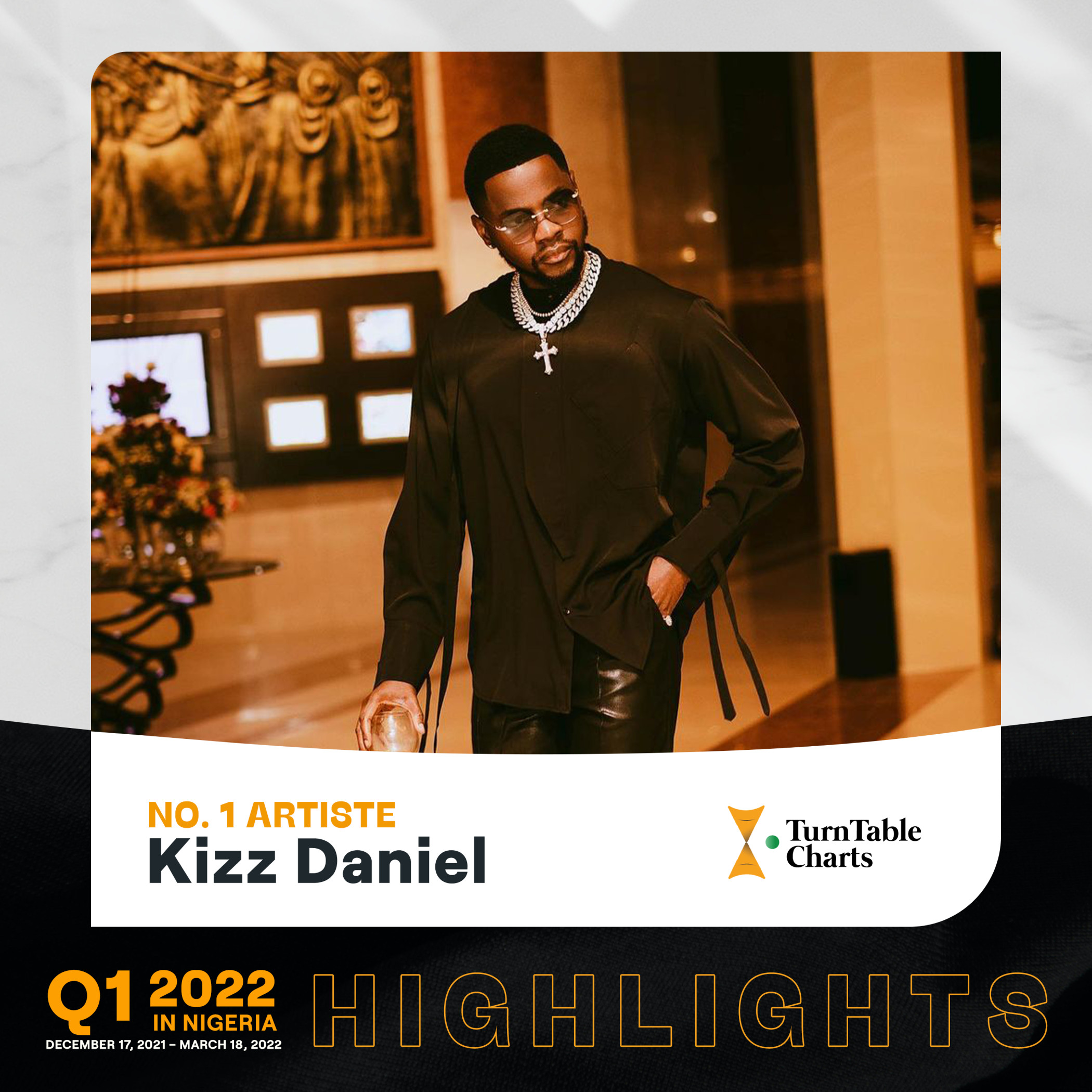 In the first quarter of 2022, Kizz Daniel's BARNABAS is the biggest music project in Nigeria. "POUR ME WATER" is the NO.3 song across all platforms and "EH GOD" is the NO. 6 song across all platform making Kizz Daniel the only artist with two entries in the Top 10. And the man behind the project accumulated more chart points than any other artist thereby making him the NO.1 artist in Nigeria in the first quarter of 2022.
TurnTable Charts caught up with Kizz Daniel in a rare interview to discuss the success of BARNABAS and his plans for the year in view.
It takes a certain level of confidence for an artist to make an album and tag it NO BAD SONGS. Such a bold declaration can quickly throw an album under the microscope of fans and critics where it will be thoroughly scrutinized for flaws. For many artists, the pressure that comes with such a level of self-assurance can be excruciating, but for VADO D'GREAT, it's just another day in the office.
"No pressure at all" Kizz Daniel tells me when I asked him about the pressure that accompanies boldly naming his album NO BAD SONG. Kizz Daniel is a man who is fully aware of the boundless limits of his talent. Hence he doesn't shy away from talking up his music knowing fully well that he has proven and can prove beyond reasonable doubt whatever he asserts. "When you've been in the industry for eight years, the way you think about putting out music is different. I don't have anything to prove to anyone." He says.
"I just put out music when I feel good about it and there's no pressure because I'm not trying to impress anyone." Kizz Daniel says when asked him about the sudden release of BARNABAS. "If you have a body of work, you put it out. BARNABAS is doing so well right now and it wasn't particularly planned. I was supposed to drop an album, Afro-Classic, but there was some hold up with some international songs on the album."
Kizz Daniel's relaxed approach to music is a trait that distinguishes him from his contemporaries. From his songs to his fashion downright to his publicity, Kizz Daniel is the true definition of cool, calm, and collected and this personality shone greatly in BARNABAS. "I just picked seven random songs from my laptop, I put them together and titled it BARNABAS and put it out."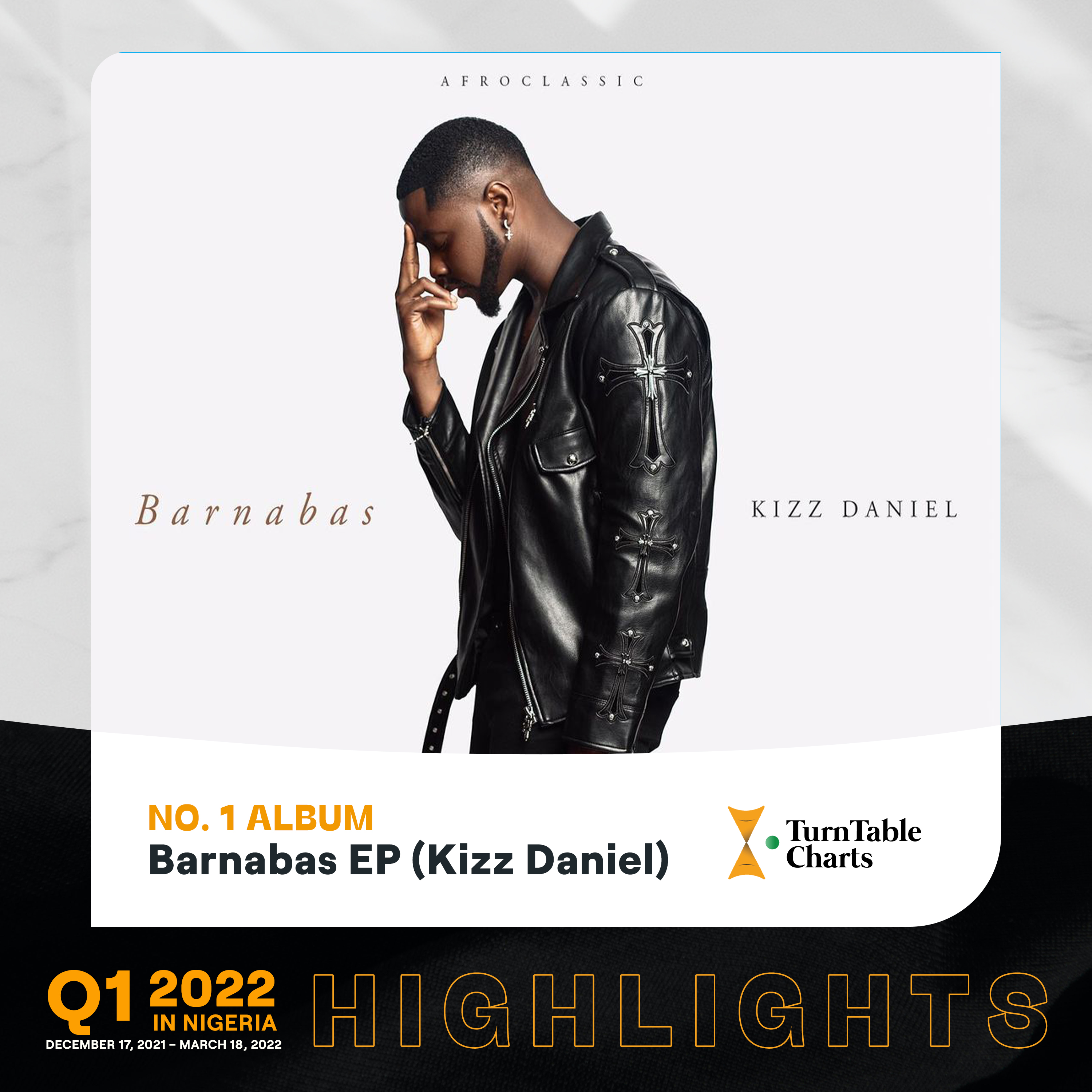 Kizz Daniel's blasé approach to music, sophistication, and pride constitutes a vanity and persona that would have been intolerable in a less talented artist. For a mainstream artist in the streaming era, Kizz Daniel has adopted a laid-back persona that has made him a mystery to the fans. I asked Kizz Daniel why he has chosen to remain an enigma despite the wide popularity of his music and he tells me he is a very private person even though he tries his best to be free. Behind the scenes, Kizz Daniel is a family man, and for VADO D'GREAT, family comes first.
"Towards the end of 2020, MJ (his partner) got pregnant and there were lots of complications, so I had to just stay with her. And when I had my kids in 2021, I lost my son Jamal days after and Jeleel was on life support. There was a lot going on with my family and I had to just pause everything else, be around for MJ, my kids and I needed to make sure my family is fine." he says.
Kizz Daniel understands the importance of his fans and he holds them dearly to his heart. He knows he hasn't been around a lot and he plans to show up more in 2022. "I'm sorry if the fans feel like I distanced myself from them but I'm sure they understand that family comes first. My fans will see more of me in 2022. I was supposed to go on tour in 2020 but Covid struck and the plan was to re-strategize after but like I said, a lot of things happened and plans changed. Now I and my family are in a much better place and I can get back on the road and connect more with my fans."
Kizz Daniel has had some ups and downs during his illustrious career. The most notable is the widely publicized dispute with his former label that threatened to derail his career. After successfully navigating the murky waters of career-threatening litigation, Kizz Daniel went on to establish his own label FLYBOY INC. I asked Kizz Daniel how his experience at his previous label shapes his relationship with the artists signed to his label and he tells me it gives him the privilege of having wider perspectives. He further mentioned that he has since stepped down as the CEO of his label "Being a CEO and being an artist can be very stressful. So I have handed over to Paulo as the CEO of FLYBOY so I can focus on the music. Paulo has been doing a fantastic job so far and I'm really proud of him."
Nigerian artists are conquering the big stages internationally and more artists are tapping into Afrobeats' growing international audience. Kizz Daniel won't be left out of this party as he remains one of Nigeria's finest talents. His music has found a decent audience internationally and he intends to go on tour further solidify his position as one of Afrobeats' biggest acts. "I was supposed to tour the US, Europe, and Africa before Covid struck. This year, I will be on the road a lot and I'm excited about performing for my fans all around the world." Kizz Daniel tells me about his international plans for 2022.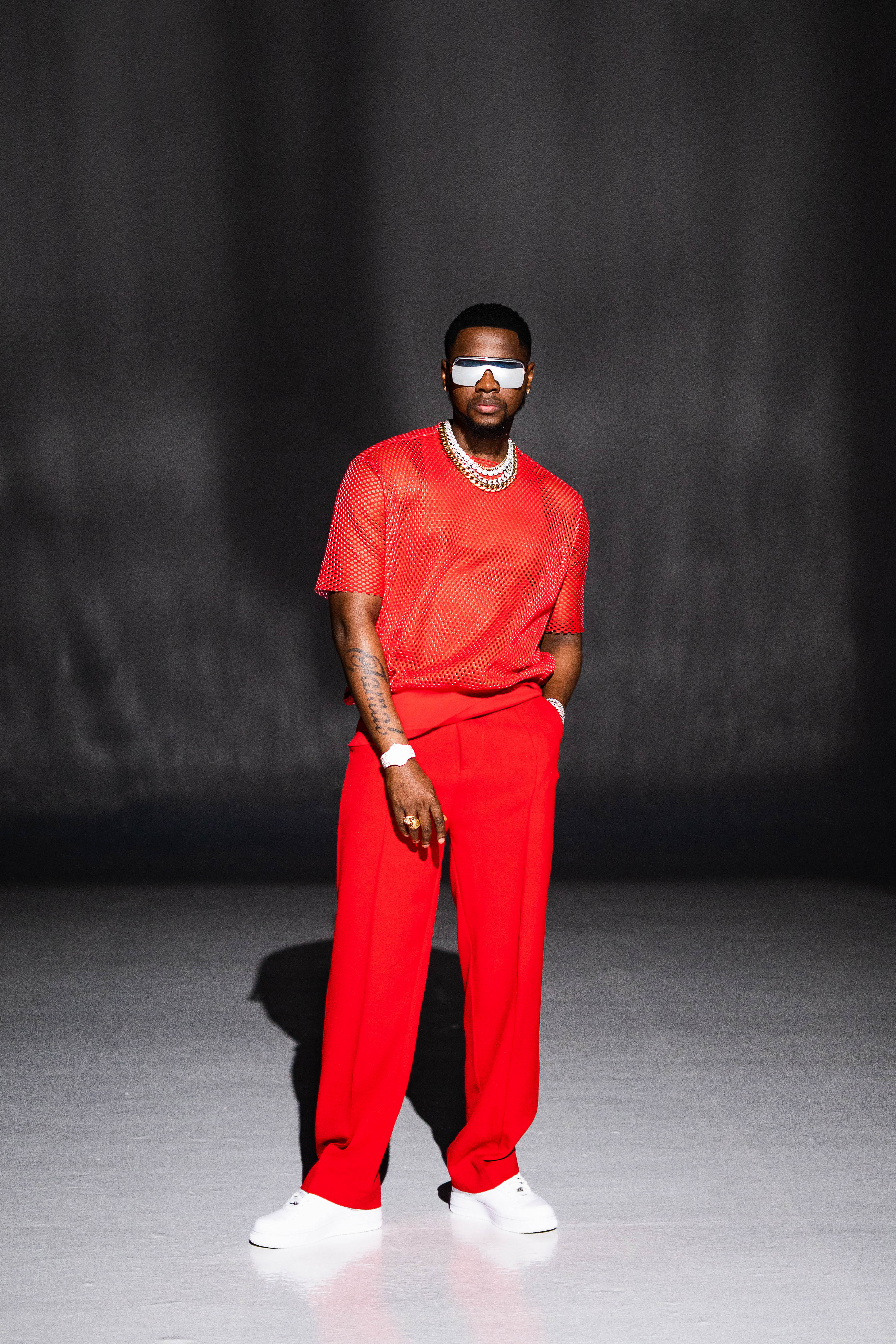 When asked Kizz Daniel if he will be touring Nigeria in 2022 and he tells me he is very keen on connecting with his fans across the country even though he hasn't picked the dates yet. He intends to share a live experience of the music that has shaped his illustrious career with fans across Lagos, Abuja, and Port Harcourt;
"If I'm going to do a show in Nigeria, I will like to spend my money to put it together so I can express myself the way I want to. When I'm back from my international tour around September or October, I will begin making plans for my Nigerian shows."
In the first quarter of 2022, BARNABAS has enjoyed wide patronage and that has made Kizz Daniel the leading artiste of the period. Kizz Daniel's 2022 has been off to a blistering start and from all indications, he intends to continue at this pace. His feature on 1da Banton's "No Wahala (Remix)" with Tiwa Savage turned the viral hit to a top ten hit in Nigeria – and his new single "Buga" is off to a blistering start, having reached number one on all streaming platforms in Nigeria as well as number one on Apple Music charts of twlve other countries and number five on the Global Shazam chart.
In 2022, his music has dominated the Nigerian market and Kizz Daniel is going international to consolidate on his previous success. With the Afro-Classic album lined up for the latter part of the year or early part of 2023, VADO D'GREAT is gearing up to be the biggest artistes of 2022 and fans already know what to expect from the man that has no bad songs.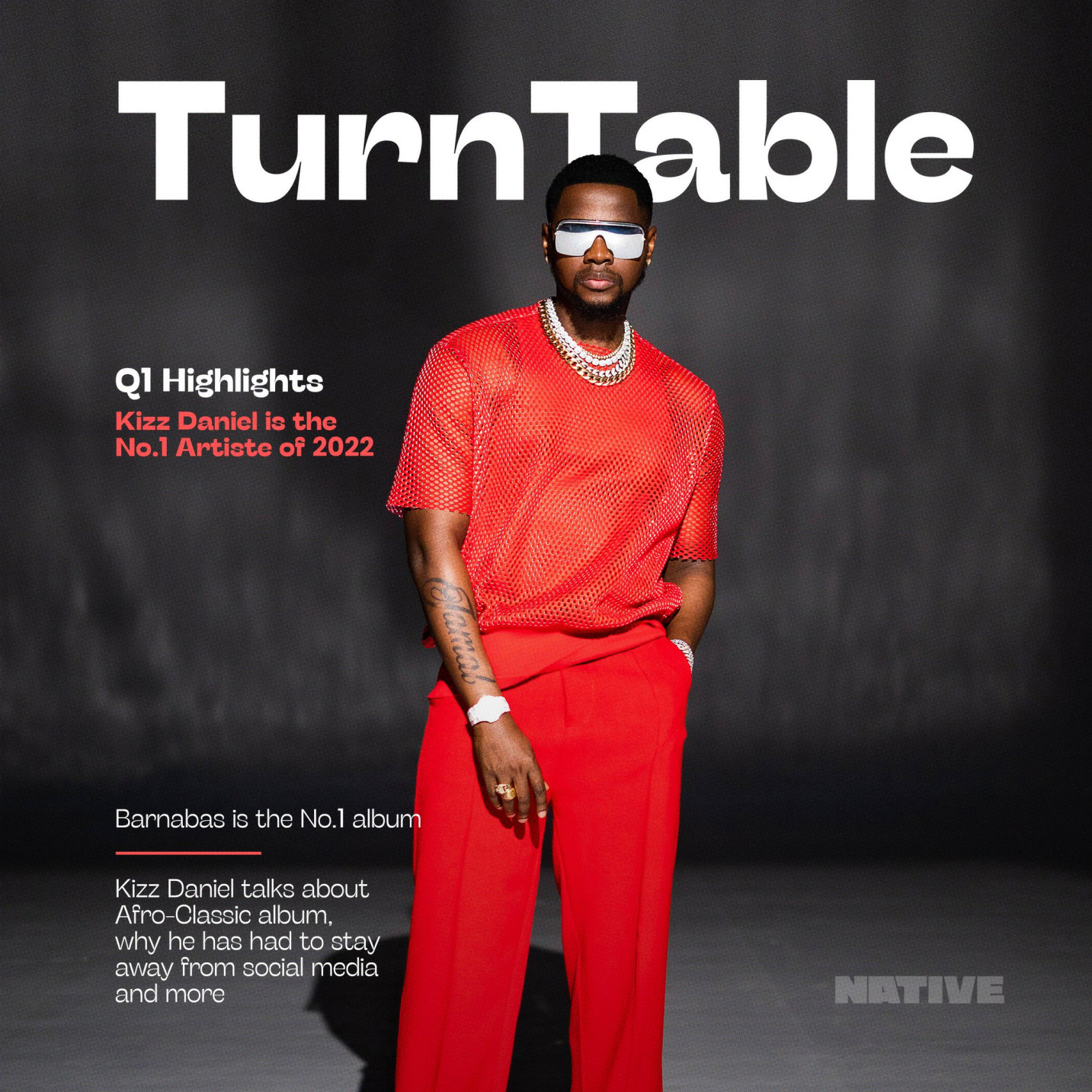 Photography by @specialsomi
This interview is an excerpt of the 2022 Q1 Report of Nigerian Music compiled and published by TurnTable Charts and The NATIVE.
Adeayo Adebiyi is a music content writer, fan of Real Madrid & Arsenal, a lover of American comedy and rom-coms and the Editor-in-Chief of TurnTable Charts.