A deep-dive into the misconception, history, success and problems associated with the genre in Nigeria
Since the turn of the century, rap has been a major part of the Nigerian music industry. Some of the earliest hits that set the foundation for the rise of Afrobeats were rap songs. From Weird MC's "ijoya" to 2 Face's (2Baba) "Nfana Ibaga," to PSqaure's "Bizzy Body," to Dbanj's "Why Me" and 9ice's "Gongo Aso" – they all had significant rap elements even though at the time, these songs didn't sound like what most people would qualify as rap. However, a reader who is willing to take the trouble to listen to these songs will find that they are in fact rap songs.
The element of rap in Nigerian music in the early 2000s was heavily influenced by an attempt to adopt the American music style which was notoriously popular amongst young Nigerians. With Nelly, Mario, Craig Davids, Sisqo, 50 Cent, Eve, Joe, Usher, amongst the international acts famous in Nigeria, Nigerian artists were influenced by these American artists and there was a conscious effort to create music that mirrored the American sound that young Nigerians so much enjoyed.
In 2002, Eedris Abdulkareem emerged as Nigeria's hottest rapper with the release of his album Mr. Lecturer which received nationwide success. In 2004, he released his second album titled Jaga Jaga which also received wide acclaim. Jaga Jaga, which was a harsh indictment of the Nigerian state, received a radio ban yet this didn't harm the song's popularity. Such was the popularity and acclaim of Eedris Abdulkareem that in the same year he got involved in a spat with American rapper 50 Cent over a seat on an airplane conveying a collection of artists to a show.
With a rapper already emerging as one of Nigeria's biggest music stars, it didn't take long before other rappers came onto the scene. Mode 9, Ruggedman, 2shots, and Jazzman Olofin amongst others emerged as a class of rappers set to take the game to the next level. In 2004, Mode 9 released his first album Malcolm IX which introduced Nigerians to a lyricist who could deliver like American rappers. The album would go on to win the first-ever Headies Rap Album category and Elbow Room off the album took home the award for the best rap song.
The foundation of rap in the early 2000s was built on millennials rap fans who grew up listening to American 90s rappers such as A Tribe Call Quest, 2 Pac, Notorious BIG, Snoop Dogg, Jay Z, Nas, DMX, and others. In an attempt to endear themselves to Nigerian rap lovers and also gain a foothold, Nigerian rappers had no choice but to mirror the style of these American hard-core rappers whose music was the standard at the time. Both Mode 9 and Ruggedman went on to have successful careers with the former becoming the undisputed favorite for rap categories at the Headies Award, winning 6 consecutive Lyricist on the roll award between 2006 – 2011. A look at the winners of the best collaborations at the Headies Award in the 2000s also helps to capture the success of rap in the Nigerian music industry. Between 2006 – 2010, rap singles won the best collaborations category on three occasions.
The 2000s laid the foundation for rap music in Nigeria and while the rappers who laid this foundation would go on to be OGs in the game, they had to give way to a new set of rappers as the decade neared its end. It was in the late 2000s that Nigerian witness what can be considered the first evolution of rap in Nigeria.
FIRST EVOLUTION OF RAP IN NIGERIA: DEATH OF HARDCORE RAP IN THE MAINSTREAM
As stated earlier, the foundation of rap in the 2000s was built on a millennial audience who grew up on hard-core rap. As years went by, the hard-core rap style of Mode 9 and Ruggedman became too hard-core for a much younger generation who were coming of age.
This was a generation whose first exposure to American rap was Lil Wayne's Carter III most notably "Lollipop," which was an anthem in secondary schools. Akon and T-Pain were among the foreign artists whose music was popular amongst this young generation of Nigerians and it quickly became clear that Jay Z and Nas's inspired rap style won't cut it for this generation. If rap wanted to continue to be a genre to be reckoned with in Nigeria it had to evolve to satisfy the yearning of a new generation.
Mr. Incredible (MI Abaga), Naeto C, Ice Prince, Jesse Jagz, Sauce Kid, Terry Tha Rap Man, and Lynxxx were amongst the set of rappers who were gearing up to take over the game and these rappers found a ready audience in this new generation. MI was leading the charge and he introduced himself in 2008 with his single "Crowd Mentality" which won the award for the best rap single at the 2008 Headies. "Crowd Mentality" was a breath of fresh air to the rap scene and a signal of the impending shift. A year later at the 2009 Headies award, MI took home the rap album award with his first album Talk About It and Naeto C took home the award for the best rap single with "Ki Ni Big Deal."
These new school rappers brought swagger, melody, and subtlety to Nigerian rap music. Their flows were appealing and their music was complimented by catchy hooks which were what the new generation of rap fans wanted to hear. Talk About It, Super C Season, Everybody Loves Ice prince were notably sonically different from the hard-core rap style that preceded them and the success of MI, Naeto C, and Ice Prince signified a significant shift in hip-hop in Nigeria. This new rap style was again created to satisfy the yearnings of a new audience and it also captured the dominant American rap style of the time. Rap grew in popularity and as Mode 9 and Ruggedman gradually bowed out of the scene, they were swiftly replaced by a new set of rappers who can be regarded as the first set of superstar rappers in Nigeria.
This evolution of rap was built on the commercialization of the genre. Rap singles were popular in Nigeria because the style was catchy and it sustained the interest of a new generation of rap fans. However, Rap wasn't yet a Nigerian sound and it lacked the indigenous touch needed to domesticate it in the manner that pop stars such as 2 Face (2BABA), P Square, and D'banj domesticated the western-styled Afrobeats. And although rappers rode on the success of this commercialization of rap, most notably Ice Prince who between 2010 to 2013 was perhaps the biggest music star in Africa, rap in Nigeria was merely riding on a momentary wave. Without a culture to back the genre, rap was at the mercy of its newfound audience whose attention needed to be sustained to keep the genre relevant. The moment this new audience tunes their sonic frequency to match what was obtainable in the American rap scene, it was either Nigerian rappers adjusted accordingly or suffer a cataclysmic fall from grace. And sadly, this was a matter of when not if.
INDIGENIZATION OF RAP IN NIGERIA: RAP OF THE PEOPLE, FOR THE PEOPLE, AND BY THE PEOPLE
In 2009, the Nigerian rap scene was stunned by the talent of indigenous rapper DA GRIN whose single "Pon Pon" became a force to be reckoned with. His 2009 album Chief Executive Omoita (C.E.O) received critical acclaim. In an industry where non-indigenous rappers were leading the game, Da Grin carved a niche for himself and his success gave Nigeria rap its first successful local rapper. Although Da Grin's life was cut short in a fatal car accident, he would go on to become a legend of the game who laid the foundation for the domestication of rap in Nigeria.
C.EO won the best rap album award at the 2010 Headies award and Da Grin would become an inspiration for a crop of young Nigerians who for the first time found rap to be a relatable genre. Kids who couldn't relate to the non-indigenous rap of MI, Ice Prince, and Naeto C could relate to Da Grin's style and many wanted to rap like him. Da Grin directly influenced rappers who had talent but weren't taken by english rap style. He gave them the much needed confidence to use their native language.
For the first time in the Nigerian rap scene, rap wasn't influenced by the yearning to satisfy the derived taste of Nigerian fans. Instead, Nigerians were influenced to fall in love with the indigenous style of Da Grin, the indigenous rapper who gave MI and Naeto C a run for their money on Jimmy Jump Off. Da Grin's style created a much-needed culture to sustain rap in Nigeria and his fame and success gave rap the local identity that was sorely lacking. Rap in Nigeria became a local sound that could be enjoyed in areas and by people who didn't understand nor care for foreign rap or its Nigerian version. It was a rap sound of the people, for the people, and by the people.
THE RISE OF THE LOCAL RAPPERS AND THE UNENDING SEARCH FOR IDENTITY
By the mid-2010s, indigenous rap was on the rise despite the painful death of its pioneer. Olamide emerged as a befitting successor to Da Grin having introduced himself to the audience with "Eni Duro," a four-minute rhyming extravaganza. In 2012 he dropped his award-winning Album YBNL and from there, there was no looking back. It didn't take long before Phyno, the producer turned Igbo rapper joined Olamide on the rap scene and this further increased the presence of local rappers in Nigerian hip-hop. Reminisce, the underground local rapper who has been in the game for years finally found fame, and together with Olamide and Phyno, they began utter domination of the rap scene built on the strong cultural foundation of Da Grin. Indigenous rap was rooted in the local parlance and mostly free from elements of foreign derivation. This allowed it to feed off the existing street/local culture while also retaining a distinctive ability to mutate.
As indigenous began to enjoy more success, Non-indigenous rap began to witness a slow decline. As earlier stated, the new set of superstar rappers built their success on the commercialization of rap delivered in a manner geared towards serving the derived taste of another generation. Expectedly, this derived taste switched with the dominant sound in America and it was either non-indigenous rappers adjusted accordingly or lose relevance.
As the audience gradually slipped out of their grasp, it laid bare the problem that has confronted non-indigenous rap in Nigeria – the lack of culture. In the bid to satisfy the craving of a local rap audience that was given to foreign rap, Nigerian rappers mirrored the style of American rappers. While their ability cannot be questioned, they were considered somewhat subpar to their foreign counterparts, thus not worthy to step in their shoes in the eyes of the Nigerian rap audience. These rappers also alienated the local audience who didn't care much for foreign rap although this was a direct result of the type of music they made and not a conscious attempt to alienate the local audience. These rappers were attempting to gain success in a market built on foreign content so no one can really blame them acting the part to look the part.
To be fair, Non-indigenous rappers tried to get with the times, but it is tough regaining an audience whose interest was only momentary. As trap became popular in America, Nigerian rappers also replicated the same in delivering some hits at home. From YCEE's "Jagaban" to Vector's "King Kong" to Dremo's "Ojere," however, these were fleeting moments in a rap scene dominated by the rise of the local rappers.
Just like in 2010 – 2013 when MI and Ice Prince's fame transcended the rap scene, Olamide and Phyno also ascended into superstardom. Between 2013 – 2016, Olamide, Phyno, and Reminisce won the Headies rap categories five times from 24 nominations. It can even be contended that the only reason they didn't win more was that the award community favored non-indigenous rappers. In the same period, the trio had a joint total of 21 Headies Awards from 51 nominations. With Olamide alone garnering 14 Awards from 28 nominations. If at all a song captures the shift in the hip-hop scene, it's the single "Local Rappers" in which Reminisce, Olamide, and Phyno acknowledged their positions as local rappers and formally announced the effective takeover of the street.
The dominance of indigenous rap would continue with the entrance of other indigenous rappers. Lil Kesh, CDQ, Slimcase, Mr. Real, Idowest, Zlatan, and Naira Marley are rappers in whose hands and through whose talents indigenous rap mutated and continues to mutate. This is the cultural identity pioneered by Da Grin, popularized by Olamide and Phyno, and which has evolved in the hands of Zlatan and Naira Marley.
For indigenous rappers, there's a guaranteed audience whose rap taste is not subject to the dominant foreign sound. This domestication of rap and cultural identity is what drives its success and makes it sustainable in comparison to non-indigenous rap. Today, Naira Marley could jump on a drill beat and the success of the song is more or less guaranteed as long as it contains the local thread that runs through the web of indigenous rap. However, the same cannot be said for a Non-indigenous rapper because such a rapper will deliver in English thereby having to compete with foreign drill songs. What are the chances of such a rapper in a Nigerian hip-hop market where foreign rap has been prioritized for decades? Well, the artists might have to play second fiddle.
Falz is notably one of the successful non-indigenous rappers whose rap has suggested the possibility of blurring the lines between indigenous and Non-indigenous rap. However, despite the efforts of Falz and others like him, the hip-hop scene is still mainly divided into two parts with the indigenous side of the divide enjoying the biggest market share. Today, Non-indigenous rappers seem to have found a winning formula in duets even though Falz appears to be ahead of the curve in that aspect. In 2016, he tapped Simi for the award-winning duet Soldier. At any rate, other rappers have caught up and Ladipoe has found his much-awaited success with rap/sung duets. Blaqbonez is another rapper who has been able to introduce some complexities to the Nigerian rap scene and with the rise of Ladipoe and Blaqbonez, only time will tell if non-indigenous rap is up for a second commercial wave.
IS HIP-HOP DEAD IN NIGERIA?
In 2018, MI Abaga released "You Rappers Should Fix Up Your Life" which was a thorough indictment of rappers in Nigeria. MI's jab must have been directed at non-indigenous rappers because, in 2018, indigenous rap was on fire. In 2018, Slimcase' "Shepeteri," Mr. Real's "Legbebge," Zlatan's "Jogor" and "Zanku," Olamide's "Science Student," Reminisce's "Problem," and Phyno's "Fuwa Sewa" were amongst the hottest rap songs in Nigeria.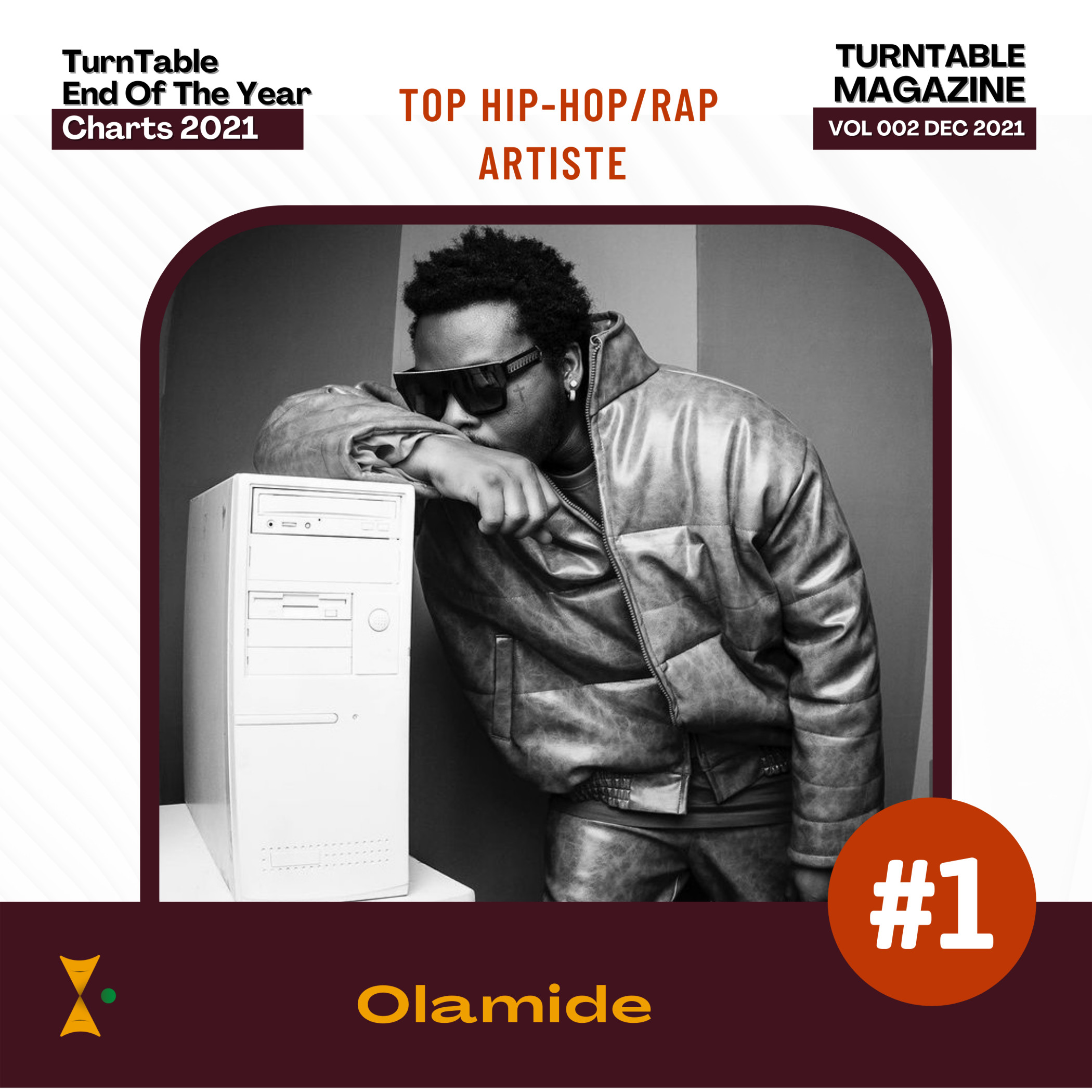 In 2019, Naira Marley was perhaps Nigeria's biggest music act and in 2020, Olamide released the hugely successful Carpe Diem. So there was never a problem with hip-hop in Nigeria. Not in 2018 when MI released You Rappers Should Fix Up Your Life, not after the release, and surely not today. But the talks never really go away. There's always a lingering conversation about how hip-hop is dead in Nigeria, so let's face it, is hip-hop really dead in Nigeria? Or are Non-indigenous rappers just suffering a painful albeit predictable decline? This writer thinks the latter is an accurate reflection of the interminable wailing in the hip-hop scene.
The domination of indigenous rappers has led to a nostalgic desire to restore non-indigenous rap to its glory days albeit the means to achieve this is sorely lacking. Non-indigenous rap has no communal identity like Alte music that is sustained and propelled by a communal identity built on avant-garde socio-cultural ideals (Show Dem Cap, the alternative Hip-Hop duo benefits from this). Neither does non-indigenous rap have the domestication and cultural engine needed to sustain it like indigenous rap. So why it can be admitted that non-indigenous rap is largely in a state of comatose, hip-hop in Nigeria is very much alive and thriving. Indigenous hip-hop is doing okay and while this might not be sufficient for non-indigenous rappers and their fans, it's nobody's fault that the non-indigenous rap community is the way it is.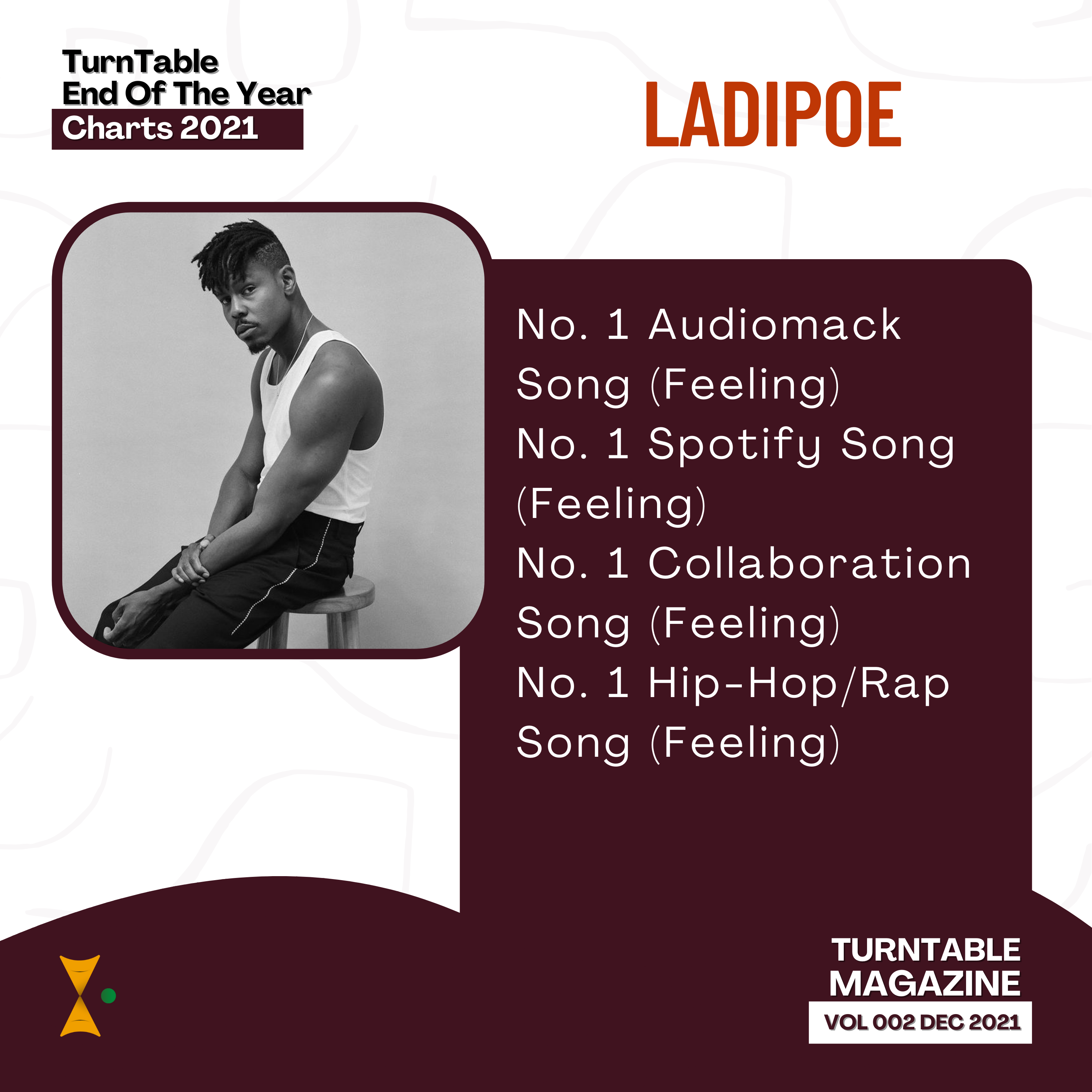 Another product of the "hip-hop is dead" in Nigeria school of thought, is the definitional crisis of who is a rapper. This is a crisis fanned by the parochial and arrogant position of some rap fans who believe only an artist that adopts a limited recourse to melody and who raps in a non-singsong manner can be considered a rapper. For these sets of fans, Olamide, Phyno, Naira Marley, and Zlatan cannot be considered rappers. Heck, to these folks, Falz is not a rapper, and Ladipoe and Blaqbonez used to be rappers.
To put it plainly, it's an embarrassingly ignorant thing to say that Naira Marley and Zlatan aren't rappers because of their rap style. Travis Scott is as much a rapper as Joyner Lucas albeit they have different styles and the latter sounds more traditional. Doja Cat is very much a rapper as J Cole no matter how anyone feels about it. In fact, the only reason Burna Boy is not considered a rapper is that he chooses not to identify as one. Should he elect to refer to himself as a rapper, he reserves every right to do so because not only does he have the ability, but he also has the materials to make the claim.
So is hip-hop dead in Nigeria? This writer holds a diametrical position toward anyone who answers in the affirmative. Indigenous hip-hop is set on the cornerstone laid by the efforts of Da Grin and the house built by Olamide, Reminisce, and Phyno. It is successful because it is domestic and overwhelmingly Nigerian. Sadly, the same cannot be said for non-indigenous rap. Today, the No. 1 song in Nigeria is a Hip-Hop song by a Ghanaian artiste/rapper, delivered in a mix of Ghanaian pidgin and native language - and accepted by Nigerians for its originality.
So who needs to fix up their lives? I guess the facts speak for themselves.