What a year it has been. Unusual, unforgettable, remarkable.
This is one year that had it all – breakout stars, remarkable feature run, comeback album, standout albums, Grammy-nominated albums, record-breaking runs and so on. Triller and Tik Tok became the cheapest and most effective means of music distribution and promotion – Triller helped make one of the biggest hits of 2020 in "Geng" and took other songs such as "Nobody" and "Duduke" to new stratosphere.
Oh and there was that little part of the year where the entire world (except North Korea of course) was shutdown because of a virus, which culminated in one of the most enduring breakout runs in modern Nigerian music history.
For Nigerian music, we will look at 2020 as the year that changed everything. The global pandemic and lockdown meant that the biggest source of income for artistes was cancelled. That realization came with reflection and this led to conversations about growth of the industry.
TurnTable Charts was one of the new entries to the music industry during the lockdown and it came with a goal to create credible music charting systems. This would help tell the Nigerian stories in a ways that the music has never been documented.
Some of the highlights of the year includes Davido's unprecedented clean sweep of all platforms in Nigeria during the first week of release of "FEM," the launch of the TurnTable Top Triller Chart through a partnership with Triller and the launch of the first standard music chart in the TurnTable Top 50 that combines freemium streaming, radio audience impression, and TV audience impression.
This has allowed us capture 2020 and determine the songs that truly rank as the most popular songs in Nigeria. As with all things TurnTable, here is the Top 50 Songs of 2020. Some of these songs were released in 2019, however they still had enough impact through streams, radio airplay and TV airplay to make the top 50 of this year. Also, the total chart points of a remix and original version are added together to make a sole entry on the list (this applies to "Nobody," "Jerusalema (Remix)," "In My Maserati," and "Geng). The version with the highest chart points (streaming + radio + TV) is recorded for historic purposes.
Popular songs in Q4 of 2020 like Bella Shmurda's "Cash App," Davido's "The Best" featuring Mayorkun and Wizkid's "Ginger" featuring Burna Boy fail to make the Top 50 due to limited time of impact to accumulate chart points.
50 "Of Lagos," Mayorkun

49 "Yummy," Justin Bieber

48 "Beginning," Joeboy

47 "Monsters You Made," Burna Boy featuring Chris Martin

46 "Laugh Now Cry Later," Drake featuring Lil Durk

45 "Ada," Kizz Daniel

44 "Shekere," Yemi Alade featuring Angelique Kidjo

43 "New York City Girl," Fireboy DML

42 "Toosie Slide," Drake

41 "Rora," Reekado Banks

Two international artistes feature as lead artiste in the Top 41-50; Drake and Justin Bieber, the former with 2 songs at No. 42 & No. 46, and the latter with one song at No. 49. Mayorkun's "Of Lagos" rounds up the list at No. 50, which is the artiste's first of three entries. Yemi Alade's "Shekere" with Angelique Kidjo is the only song by a female lead artiste in this section – and also ranks at the only all-female collaboration in the entire Top 50 Songs of 2020.
40 "Say So," Doja Cat

39 "Way Too Big," Burna Boy

38 "Koroba," Tiwa Savage

37 "AG Baby," Adekunle Gold featuring Nailah Blackman

36 "Bop Daddy," Falz featuring Ms. Banks

35 "Know You," Ladipoe featuring Simi

34 "Billionaire," Teni

33 "Blinding Lights," The Weeknd

32 "Odogwu," Burna Boy

31 "Jaho," Kizz Daniel

Kizz Daniel records his second entry in the top 50 with "Jaho" while Burna Boy makes it three entries so far in the top 50. A female artiste is featured on every track between No. 38 to No. 34; starting with Tiwa Savage's audacious "Koroba" and capped by Teni's celebratory "Billionaire."
30 "Damges," Tems

29 "You," Omah Lay

28 "Intentions," Justin Bieber featuring Quavo

27 "Infinity," Olamide featuring Omah Lay

26 "Damn," Omah Lay

25 "Call," Joeboy

24 "AWAY," Oxlade

23 "Ojoro," Terri

22 "Risky," Davido featuring Popcaan

21 "MJ," Bad Boy Timz

Three entries by Omah Lay in this section, including "Infinity" with Olamide which was released in Q4 of 2020. "Infinity" is the newest song to feature in the Top 50 Songs of 2020, an incredible feat owing to the star power of Olamide and brilliant run of Omah Lay. Joeboy records his second entry with the dreamy "Call" at No. 25 while Davido's 2019 release with Popcaan is sandwiched by songs from a number of new artistes, Oxlade, Terri & Bad Boy Timz. Tems' "Damages" is the only entry by a female artiste in this section while Justin Bieber's "Intentions" featuring Quavo is the most popular song of 2020 in Nigeria by a non-African artiste.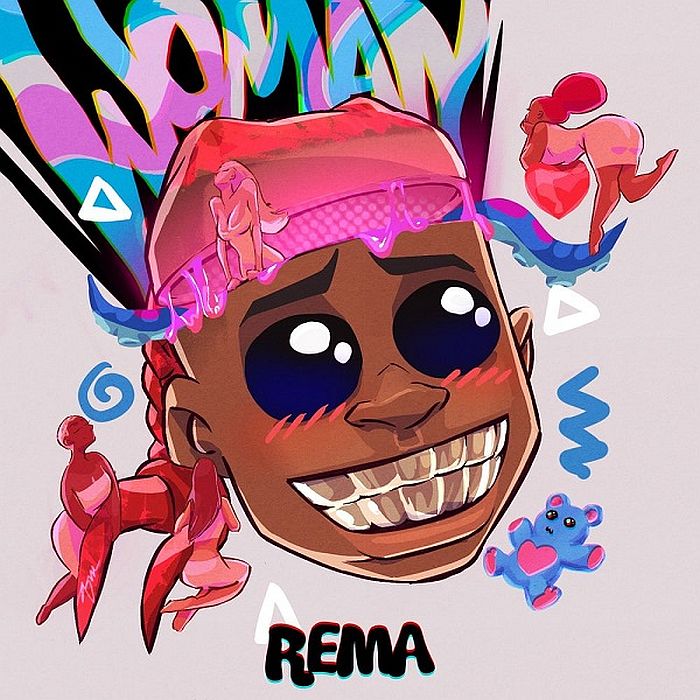 20 "Geng," Mayorkun

19 "Zoom," Cheque

18 "Ginger Me," Rema

17 "MAD," Sarz & WurlD

16 "In My Maserati," Olakira

15 "Wonderful," Burna Boy

14 "Betty Butter," Mayorkun featuring Davido

13 "Beamer (Bad Boys)" Rema & Rvssian

12 "PAMI," Dj Tunez featuring Wizkid, Omah Lay & Adekunle Gold

11 "Woman," Rema

Rema continues his incredible run since debut by placing three tracks in the top 20, led by radio hit "Woman." Cheque's "Zoom" ranks at No. 19 on the End of the Year list while Olakira's "In My Maserati" ends the year at No. 16. Mayorkun's second and third entry on the list come in at No. 20 ("Geng") and No. 14 ("Betty Butter"). As far as all-star collaboration goes, it doesn't get any bigger than Dj Tunez's "PAMI" at No. 12.
10 "Lo Lo," Omah Lay

9 "Bad Influence," Omah Lay

8 "Vibration" Fireboy DML

7 "Again," Wande Coal

6 "Something Different," Adekunle Gold

5 "Duduke," Simi

4 "Jerusalema (Remix)" Master KG featuring Burna Boy & Nomcebo Zikode

3 "Abule," Patoranking

2 "FEM," Davido

1 "Nobody," Dj Netune featuring Joeboy & Mr. Eazi

Omah Lay is the artiste with the most entries (6) in the Top 50 of 2020, including all five songs from his debut EP. Simi's "Duduke" is the most popular song by a lead female artiste in 2020. Interestingly, 8 out of the top 10 song has only one artiste with Master KG's "Jerusalema (Remix) at No. 4 and Dj Neptune's "Nobody" at No. 1 the exceptions. Interestingly, both lead artistes for these two songs didn't perform the song.
Burna Boy's entry on "Jerusalema (Remix)" is his fifth entry in the top 50 of 2020 while Adekunle Gold's "Something Different" makes it 3 entries in the top 50. Patoranking's "Abule" became a radio and TV staple in 2020; it became the first song to top both radio and TV chart in same week, and set a new record for the longest period in the top ten of radio chart (15 weeks).
There is no 2020 without Davido's "FEM." The song became anthem for the #EndSARS protests that gripped the country in October 2020 whilst breaking and setting multiple digital and airplay records.
If "FEM" was the anthem for #EndSARS movement, Dj Neptune's "Nobody" was the anthem for 2020. Released in March, just before the Covid-19 lockdown, the song transcended into a tune that everyone in the country knew by heart. Joeboy's hook and Mr. Eazi verse well and truly conquered our hearts and the charts – and it is only fitting that it ended up as the No. 1 Song of 2020.
The song was given a new life (which ended rather abruptly) by the new remixes led by "Nobody (Icons Remix)" with Laycon.
You can listen to the TurnTable Top 50 Songs of 2020 playlist, hosted by WeTalkSound, here